8 Ways to Achieve a Natural Glowing Makeup Look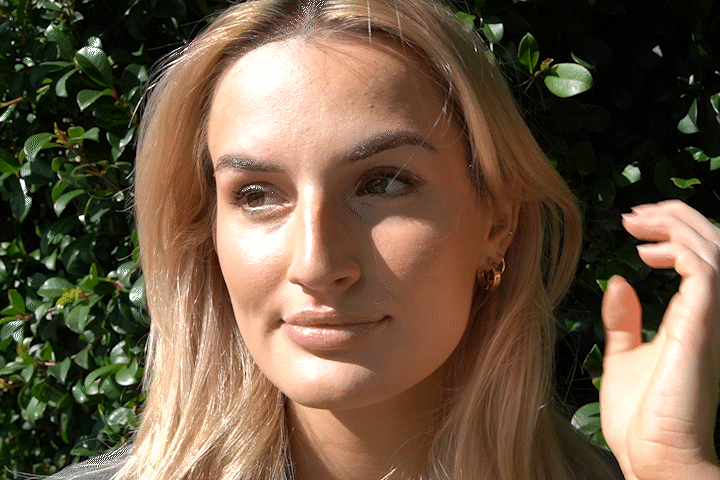 Creating a natural glowing makeup look is an art, one that looks different for everyone. Ultimately there are no right or wrong ways to do it but there are unique techniques that can take your natural makeup look from simple to breathtaking.
The secret to natural makeup is to be subtle yet specific. Everything you do must be tailored to your skin, your face and your idea of beauty. We've made it easy to achieve with these eight ways, your friends will think you woke up looking this healthy and glowing!
Watch the full video to learn how we achieved this look and follow along below for more details on the steps:
Step 1: Prep & Moisturise the Skin
Arguably the most important step when it comes to natural, glowing skin is making sure your base is clean, hydrated and prepared for makeup application. A smooth base to apply your makeup too is what will make all the difference and have your makeup almost undetectable on the skin. Our Smooth Affair Face Primers are formulated to balance the skin and minimise texture. Choose the right face primer for your skin type and you may not even want to apply foundation over the top. Use Illuminating Glow Face Primer for a pretty ethereal glow that will last all day thanks to Hyaluronic Acid as it locks in moisture.
While prepping the skin don't forget about your lips! Moisturise them now with HydroPure™ Hyaluronic Acid Lip Treatment, so that by the time you apply your lip products they are supple and ready for colour.
Step 2: Set Your Mineral Foundation Base
Less is more when it comes to mineral makeup, start with a small amount of product and build as necessary. If you have any points of concern apply Circle/Delete Concealer to that spot before the foundation to ensure it appears blended in with the rest of the face. 
The jane iredale collection has a clean natural foundation for everybody. Ensure you're wearing the right shade by taking our foundation quiz, using the try-on tool on each product page and/or getting a seasonal colour-match in-store at one of our retail stockist locations.
Think about your skin type and the finish you'd like, for a hydrated, radiant finish we would use Glow Time Pro BB Cream and Amazing Base Loose Mineral Powder (SPF 20), which both can be used alone for a lighter base or together for a bit more coverage. Together you will see your skin become more smooth as Sea Mineral Extracts in the Amazing Base soothe, nourish and hydrate the skin while Apple Extract in the Glow Time Pro BB Cream exfoliates and rejuvenates for radiance. Broad spectrum sunscreen contained in both foundations will protect your skin and maintain luminosity when used on a daily basis. Titanium Dioxide gives amazing mineral UV protection while still soothing the skin. Mineral makeup with SPF is vital for healthy, glowing skin.
Skin-loving natural ingredients make all the difference when it comes to achieving healthy, glowy skin day in and day out.
Step 3: Bronze & Contour Your Features
While bronzing and contouring serve different purposes when creating a natural makeup look we know that less product is more and the right bronzer can do everything and more than a contour alone can. Choose your favourite Bronzing Powder shade and sweep it under your cheekbones so that it meets the beginning of your blush shade. Add to any points of your face and décolletage you want to appear more bronzed such as the forehead and under the chin. Remember you want to use a light hand, the Blending/Contouring Brush is your best friend for this step.
Pro Tip: Sweep some bronzer over your eyelids, focusing on the lids for more definition
Step 4: Create a Monochromatic Glow
Cream blushes and highlighter's are your fairy godmother of face products. That lit from within glow brings colour to your face in the most angelic and naturally beautiful way. Jojoba Seed Oil, a key ingredient in our Glow Time Blush and Highlighter Sticks, hydrates the skin and smooths the appearance of fine lines while Mica adds a magical golden shimmer that still lets your skin breathe.
Choose a blush shade that compliments your skin tone for the most natural look, whether that's a cream blush or powder. Apply that colour to the apples of your cheeks, slightly under your eyes and on the bridge of your nose for a sunkissed look. Naturally when we blush that colour is similar to our lip shade, add a little of our multitasking Blush Stick to the lips if your heart desires. 
Glow Time Highlighter Sticks just like the blush sticks are buildable and melt into the skin due to their nourishing ingredients such as vegan Ceresin Wax. With your finger or a Flocked Sponge press a small amount to the tops of your cheekbones, the tip of your nose, cupid's bow and inner corner of the eye. Add as little or as much as you feel necessary. 
Pro Tip: If one of these shades especially sung out to you add them to your eyelids for the ultimate natural and monochromatic glowy look!
Step 5: Bring Focus to the Eyes
Curl your eyelashes. Then mascara is optional for a subtle makeup look. The Beyond Lash Volumizing Mascara is weightless and buildable so that you can adjust the intensity to what suits you. Learn more about how our clean vegan mascara enhances lash growth due to its botanical ingredients. 
For those that would like to further define their eyes with subtle eyeliner, using an Angle Liner Brush take a brown eyeshadow shade such as Dark Suede Eye Shadow Single or the brown or black shade in the Eye Shadow Triple Date Night. Press the powder gently across the upper lashline. Leave it there or bring it into a small wing.
Don't forget: Your cream blush and highlighter can work as shimmery eye shadow shades that will pull your natural look together.
Step 6: Enhance Your Natural Brows
Clear Brow Gel alone will help define and keep those naturally fluffy brows in place. For any sparse spots use the Retractable Brow Pencil to create hairlike strokes. Our suggestion here is to keep brows fairly natural.
Step 7: Create Supple, Glossy Lips
Having already applied a touch of cream blush to the lips, simply add more of your lip treatment over the top or a HydroPure Hyaluronic Lip Gloss for lasting hydration and fuller, supple lips. This lip gloss for a natural-looking pout has plumping peptides formulated with a natural collagen stimulator that will improve lip volume while moisturising ingredients keep your lips soft. 
Use the shade Sheer or a gloss that looks like your natural lip colour only better. This could include shades such as Pink Glace, Candied Rose, Summer Peach or Mocha Latte.
Step 8: Set Your Makeup & Smile
A Hydration Spray will melt these natural glowy products into the skin, setting it to last all day. The gorgeous array of scents will be sure to uplift your spirits and leave you feeling refreshed and ready. Keep your Hydration Spray on hand for bursts of hydration throughout the day!
Remember a natural glowing makeup look must be tailored to you and what feels good on your skin. Feel free to take all of these eight ways into your makeup regime or just choose the ones that resonate, on the days that suit.
Create your own personalised natural makeup look by exploring our range of clean, natural and cruelty-free makeup here. Be sure to tag us in your glowy natural makeup looks on Instagram @janeiredale_australia 
---